The Mobile Phone Quenches Egypt's Thirst For Breaking News
Since the peak of Arab Spring activity in January 2011, subscriptions to news content delivered via text message have increased by almost 1500 per cent in Egypt as the public continues to rely on its mobile phones and SMS services for breaking information during times of unrest.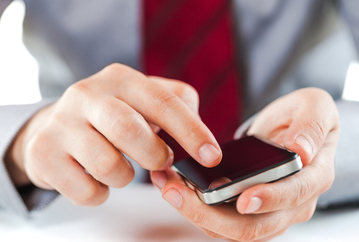 Figures released today from TA Telecom, an SMS-based mobile services company, show that access to reliable and real-time news is of increasing importance to the country. Over an estimated 1,575,000 subscribers are currently signed up to receive news content, ranging from breaking international story updates to local newscasts, in comparison to approximately 107,000 in January 2011. It was in this month that widespread protests broke out across the country, culminating on the 25th as thousands gathered in Tahrir Sqaure in Cairo demanded the resignation of then President Hosni Mubarak.
Access to such content is becoming invaluable to Egyptians who are facing unstable conditions at home. During the most recent political unrest alone, subscriptions increased by almost a fifth between May and July 2013, leaping from approxiamtely 1,288,000 to over 1,570,000. This shows just how critical access to such information is to users in countries experiencing upheaval in Africa and the Middle East. For example, breaking news content in Arab Spring countries has a 52 per cent share of total content in comparison to seven per cent in more stable countries, where entertainment information is more popular.
Amr Shady, the CEO and co-founder of TA Telecom, says: "As of July, TA Telecom now has 87 news alert services available to users, compared with 11 in January 2011, showing just how big a demand there is for this information. Users want, and in many cases need, to be the first to hear breaking stories as they happen, and the mobile phone provides the most reliable and convenient channel to access such information. This is why the device has become not only ingrained in Egyptian society, but a genuine lifeline for its people in times of social unrest."