Israel Internet Startups Snowball
Israel's reputation as a 'startup nation' has attracted plenty of attention and big business from foreign investors. This has been particularly beneficial for Israeli internet companies, with American firms harnessing their untapped potential by injecting venture capital and acquiring entrepreneurial young enterprises at a startling rate.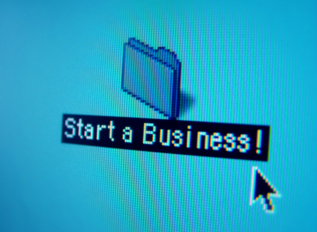 The nation is now slowly becoming a self-fulfilling prophecy, with the number of startups increasing rapidly. At the last count, more than 5,000 were contributing to Israel's growing economy.
Israel's small size means that firms have to think big from the get-go. The domestic market isn't large enough to sustain such a large number of ventures alone, and entrepreneurs are forced to quickly become major exporters. This has had an extremely positive effect - the majority of products and services created in Israel are automatically ready for use in international markets. This makes the American consumer a natural ally for young startups.
The David and Goliath relationship between Israel and the US means that large sums of money are consistently entering the Israeli market. In 2012 alone, no less than $85million flowed from the pockets of American venture capitalists to the balance sheets of Israeli startups. What's more, the Middle Eastern country is one of the most innovative tech hubs in the world, and there's no sign of its progress slowing down.
So, who is currently making waves in the Israeli startup community?
Waze
Google's $1.3billion acquisition of Waze has shaken the domestic market, marking the largest ever buyout for an Israeli consumer firm. The startup's GPS technology is already being implemented by Google Maps, with users able to notify each other about the likes of road closures and traffic jams. This is certainly the deal that I'm most excited about, as it perfectly demonstrates the natural ally theory that is so crucial to young companies.
Intucell
Earlier this year, American multinational Cisco purchased Intucell for $475million, with the innovative startup company becoming the firm's 12th Israeli purchase to date. The move will see Intucell's mobile network software integrated into Cisco's Service Provider Mobility Group, reinforcing the already strongly held belief that Israel offers cutting-edge technology that cannot be mimicked by other nations.
ScaleIO
In July 2013, data storage startup ScaleIO was acquired by EMC in a deal worth a reported $250million. This marks the multinational's second Israeli takeover in a year, having bought out ExtremeIO for $450million in 2012.
With three major purchases in such a short space of time, it's clear that Israel's reputation as a startup haven is set to continue for the foreseeable future. Those who went along to the entrepreneurcountry Forum on September 30th will have heard plenty more about the potential of digital startups, and I'm sure we'll be hearing even more exciting news coming out of Israel's business community soon.