How Start-Ups Can Win - Locally or Globally
Are the rules for entrepreneurial success different in the digital space from auto components or baked goods? Give or take some social-media buzz, I suspect they're not. Taking a good idea, perfecting it, maintaining quality as demand grows, persuading target customers to pay a decent price: these are the essentials, whether that product is virtual, physical or edible. Here's a couple of examples that have caught my eye.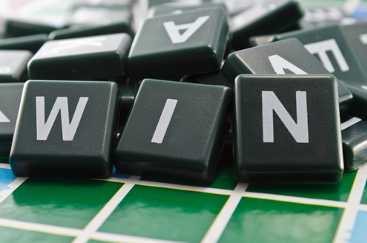 In my small north-of-England town a few years ago, we heard a patisserie was about to open. 'It'll fail,' we chorused. After all, there were already two traditional bakeries nearby — and 'patisserie' sounded suspiciously foreign. But when it opened, this husband-and-wife venture called Cinnamon Twist was the town's most successful start-up of the decade. Why?

The couple worked incredibly hard, producing delicious goods day after day. They had a philosophy behind what they were doing, about using the best ingredients and never compromising quality, and they put it on the wall so we could see whether they lived up to it. They kept overheads down — the shop was tiny — but hired smiling and committed staff. They minimised waste, adjusting production to daily demand. They priced themselves above neighbouring bakers, so customers knew they were offering a premium product, but not so far above as to drive trade away. And they dropped the word 'patisserie' in favour of plain 'break and cakes'. It's a brilliant business — and it's as big as the founders want it to be, but their format could easily be replicated many over.
And here's the second, in a very different market, and one that could literally go global if the company plays its cards right. I came across it when I was writing about a big event at this year's Frankfurt Motor Show: the unveiling of Jaguar's aluminium-framed C-X17 concept car, the result of a £1.5 billion investment by Jaguar Land Rover's Indian owners, Tata Group.

Behind this multinational story is a small British company. The technological breakthrough involved is the work of a venture founded by father and son Bernard and Neil Collins. Composite Metal Technologies, based in Basingstoke, took a casting process developed by the UK Ministry of Defence and spent a decade improving it with the support of early-stage investors and government R&D support. Finally CMT patented a new way of bonding aluminium and woven alumina fibre to create 'Continuous Fibre Reinforced Aluminium Matrix Composites'. These materials are as strong as steel but half its weight, and have huge potential for rail, aerospace and defence use as well as for auto makers like Jaguar Land Rover. CMT has perfected a manufacturing method that's viable for mass production, and can now licence it to large-scale die-casting machine makers anywhere in the world.

Cinnamon Twist or CMT, the fundamentals of start-up success are not so very different: top of the list, I'd say, are patience and perfectionism, commitment and self-belief.