The Turkish E-Commerce Market: An Ecosystem Explosion
An e-commerce revolution is underway in Turkey. Earlier this year it was predicted that the Turkish e-commerce market would more than double in size by 2017, putting its total value at $6.6 billion. But what's driving such rapid growth?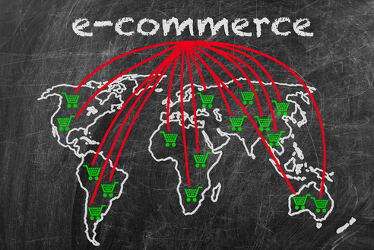 Demographics and infrastructure
A report from eMarketer released this month suggests that the sudden explosion from this 'developing economy' comes from a combination of factors. The median age of the population is 29.7, the youngest in Western Europe, and the internet penetration rate is 48.9%, on a par with growth markets like China and Brazil. Factor in smartphone penetration of 30% (predicted to rise by 125% in five years), and you have the kind of fertile ground for online expansion that you'd expect from such an economy.
But probably the most exciting prospect for the e-commerce sector, and the most unusual for a developing market, is the high credit card penetration rate in Turkey. This currently weighs in at around 60% of the population. That's 46 million credit cards.
Building an ecosystem
Innovative developments from entrepreneurs and startups must also be credited for building a viable and exciting business ecosystem. A prime example of this is Trendyol.com, who recently spoke at the Dell Women's Entrepreneur Network Event in Istanbul.
What makes this fashion e-commerce store so exciting is its superb use of the network effect. It does this firstly by operating a member system, encouraging its customers to join the site and invite their friends in order to negotiate a bulk discount on its fashion lines. Trendyol.com is also tapped into every social network available, and boosts its online profile through news pages and blogs to continually expand its reach.
As well as harnessing the collective buying power of its membership, this e-commerce site also makes the most of their creative potential. Trendyol's own fashion line, Milla, was created through crowdsourcing. So not only are members 'working together' to obtain low-priced branded clothing, but their collective opinions and tastes actually go into the production of a unique line of clothing, which they can then buy.
Promising partnerships
Recognising the potential, Tiger Global and Kleiner Perkins Caufield & Byers (KPCB) invested $26m in Trendyol.com back in 2011. And KPCB has since heralded the next stage of expansion in the Turkish e-commerce sector: making a joint move to invest in Trendyol.com rival Markafoni with online giants eBay and Amazon. If there's a sure sign that these startups are about to make the Turkish e-commerce market explode, it's a partnership with large peers from mature markets. These natural allies can harness the innovations of young companies, enabling them to access larger markets, in larger volumes.