Startup Village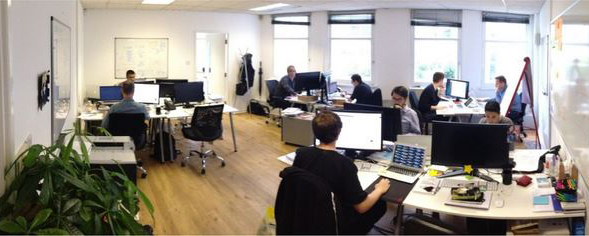 One of the key challenges facing start-ups is finding the ideal environment to build a successful business.
To solve this ongoing problem, entrepreneurcountry has set up Start-Up Village.
Here is how you can get involved.
In a key location
The Start Up Village is located at the heart of the West End, an area well know for its connections with finance, hedge funds, the investment market, media, legal firms and big corporates. Coupled with the vibrancy and cultural heritage of Trafalgar Square, Regent Street and Soho, which are all at our doorstep, this is a location popular with both international and UK businesses.
We are ideally located in Cockspur Street, Trafalgar Square, London, SW1Y - with Waterloo, Victoria and Charing Cross mainline rail stations all nearby, and 5 tube stations all within a 5 minute walk.
The Village space
Our Start-Up Village includes:
* Contemporary furnished office space
* Choice of open plan or dedicated office
* Flexible lease options with shorter terms and flexible exits
* Fast internet and telephone connections
* Your own dedicated, personalised space, as well as lockable doors to keep your belongings safe and secure
* Use of a meeting room at no extra cost
* High quality printing facilities
* Two informal breakout areas and a teapoint
More than just an office – expert support, where and when you need it
Ariadne Capital and our partners will provide an initial three hour Strategic Business Review to understand your key challenges, and identify how we can best support you. We have valued the advice and services that are provided through this process at over £10,000. This value is driven from items such as:
* The initial Strategic Business Review session, and ongoing quarterly reviews
* Advice on fund raising and corporate finance
* Free Cloud Computing and hosting for 12 months
* Business analyst support
* Cost effective eCommerce expertise and resources
You can also become an active member of entrepreneurcountry's 70,000+ strong community, giving you a platform to access clients, leverage your brand and join our networking events throughout the year.
Next steps If you are interested in moving to Start-Up Village please contact This email address is being protected from spambots. You need JavaScript enabled to view it. to find out more
---
Location