Russia's Travel Startups Triumph
Travel startups are big news in Russia. The country's burgeoning tourism scene has created a fertile market for a number of companies, with 2013 proving to be one of the best years for the industry to date.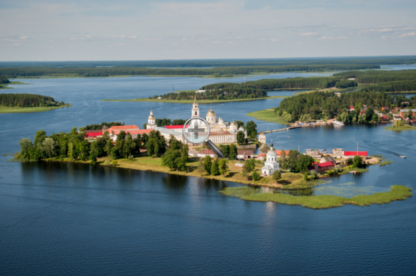 The federal republic boasts rapidly increasing growth in outbound travel, with consumers generally opting for 'luxury travel' options. This means that the likes of high-end hotels, expensive restaurants and well-known brands are in high demand. Now, digital startups are cashing in on the action.
The travel industry has been slow to take off in Russia, with visa restrictions deterring many from booking excursions to foreign countries. The integrity of price comparison sites has also been called into question, with many 'deals' revealed to be not as authentic as they seemed. However, web-based startups are revolutionising the industry, with a number of innovative new companies emerging with better technology and user-friendly interfaces. By the end of 2013, online travel in Russia is set to be worth $10billion, representing 20% of the overall travel market. Add to this its status as the largest online population in Europe, and the country's untapped potential becomes all too clear. There are two main players in this exciting market that I'm keeping my eye on.
OneTwoTrip
OneTwoTrip is one of Russia's leading travel sites, and has just been involved in one of the most exciting acquisitions of 2013. As part of its transition from David to Goliath, the company snapped up hotel price comparison site DealAngel for an undisclosed amount in August. DealAngel's technology analyses millions of data points found across the web, which it uses to calculate the real market value of a hotel. Its integration with OneTwoTrip, which essentially provides the same service for flight bookings, will make the process of travel booking easier and less time-consuming, thereby encouraging consumers to book online rather than through a travel agent.
Oktogo
The deal I'm most excited about, though, comes from online hotel booking service Oktogo, which has acquired Travel.ru for an estimated $2million. Travel.ru is one of the most visited travel sites in Russia, and its integration into Oktogo, which boasts over a million unique users per month, will create the largest independent travel service in the country. Users will have all they need to book a trip in one place, from flights and accommodation to obtaining tourist visas, thereby streamlining the purchasing process. This deal demonstrates the changing fortunes of digital startups, with four-year-old Oktogo taking control of a veteran of the dotcom boom.
There are still plenty of innovative digital startups operating in the Russian travel market, and it's only a matter of time before we start to see more of them hitting the headlines. And with Russia's reliance on its oil industry starting to become more of a hindrance, travel could well be the next big thing.